Older Than Old Blended Malt
23/11/15 13:11
Older than Old Blended Malt Whisky, 46.5%, Not so many bottles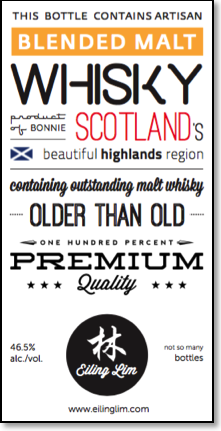 It contains Old Highland and Speyside malts from the 70's, 80's & 90's that are vatted together in a sherry cask to produce a smooth and old-style whisky lingering experience.

Colour: Deep Golden

On the nose: A soft touch of oloroso sherry, honey, warm toasted brioche, fresh, fine leather, warm cooked fruits, eucalyptus, soft hints of nutmeg, chrysanthemum, fine aged malt, aromas are well interwoven, almost no alcohol detected in the nose.

On the palate: It starts with a very smooth and gentle sweetness, and then the spiciness kicks in, fine soft oak, gentle oloroso dryness, balanced whisky that tempts you to take a second glass with a lingering finish.