13th Release & Tennessee Whisky and Bessie's Dram May 2017 Release
16/05/17 12:58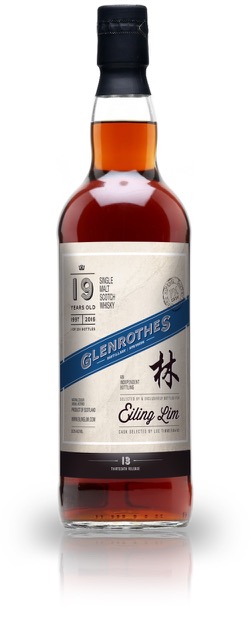 Glenrothes 1997/2016, 19yo , 50.2%, 13th Release, 201 bottles only

For the very 1st time, a very beautiful sherry whisky will be introduced in the classic range of my whisky releases. It was a lucky encounter that we came across this wonderful 19-year-old Glenrothes distilled 1997 and bottled 2016 (50.2% abv, 201 bottles only) matured in a first-filled Pedro Ximenez sherry cask. Together with a few whisky enthusiast friends, we tasted this whisky in different parts of the world before we decide to bottle it as my 13th Release.

Tasting notes:

Colour: A very distinctive dark sherry hue
Nose: Aroma of dark chocolate, Rosabaya espresso, balsamic vinegar, soya sauce, raisins, orangette and mandarin
Palate: A balance of very dark chocolate, Licorice, hints of cedar wood, cinnamon and grapefruits
Finish: A long and rich finish, slightly dry with hints of coffee, cocoa and walnuts

Do allow the whisky to open up in the glass before taking a sip. Thanks to Dirk.V for helping with the notes!

On a personal note, I have not tried many Glenrothes that has impressed me as much as this one and therefore I have decided to bottle it and share with all whisky lovers who felt the same as I do. Tasting whisky is like a journey and you will never know what you might find in a bottle. And with this release, I found that I have renewed my passion for Glenrothes.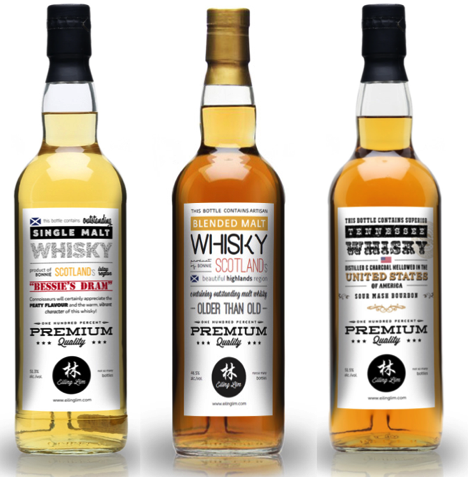 The NEW Releases for the Extra-Ordinary Range


Bessie's Dram might sound like a feminine name for a bottling but she is no ordinary woman. Named after Bessie Williamson, being the first woman to manage a Scotch whisky distillery during the 20th century and former owner of the Laphroaig distillery, I think I don't have to mention the origins of this whisky bottling. It was another whisky which I chanced upon a few months ago which made my day. The fact that I could not mention the name of the distillery is not going to stop me from bottling it in my NAS whisky label range which after all they are meant solely to be opened, shared and enjoyed.

Bessie's Dram – Islay single malt (51,3%, Eiling Lim 2016, not so many bottles)

Nose: simple, and simply right, a high-end distillate. Clean phenolic smoke, with a pear sweetness behind it, almost mezcal if not for the beach sand, oysters, saltwater and such. Not as medicinal as the double-digit expressions. Lemons and mint.

Mouth: more mezcal character. Warm and slightly acrid smoke, phenols, seawater. Less sweet than expected, given its youth. Some burnt grass, ginger, lemon. Quite vibrant. Brine and smoke really, with some earthy notes in the end.

Finish: long, briny, smoky, all good. Pure smoke and coastal goodness. Not too young, ticking all the boxes. If the aim is to bottle a nice, peated daily dram, then I can understand there's no need to wait any longer. - www.whiskynotes.be


Tennessee Whisky seems to be popping up for quite sometime now and I haven't really paid attention to the American whisky scene until recently. Luc & I tried a very interesting bourbon when we were choosing our next cask of whisky and we decided to launch them together with the Bessie's Dram. The Tennessee Whisky is spelt without an "e" because this distillery by the name of George-Dickel believes that their whisky are of high quality and can be compared to the Scotch whisky. I'm still impressed.

Tennessee Whisky (51,5%, Eiling Lim 2016, not so many bottles)

Nose: nice honey and oranges at first, with bright spearmint. Nicely fat, syrupy notes, then also hints of bread. Lots of vanilla marshmallows. Cherries and sultanas. After a while there's also a highly refreshing citrusy side, say lemon pie.

Mouth: sweet, with some fruity notes before it goes towards more wood (pencil shavings) and Seville oranges. Dark cocoa powder. Ginger. Hints of eucalyptus tea as well. Deeply charred wood.

Finish: fairly long, with bittersweet notes, mint and some charred touches.
The citrusy freshness on the nose is excellent. There's more typical bourbonny oak on the palate but it's still the smoothest. - www.whiskynotes.be


A year ago, I introduced an Older Than Old Blended Malt bottling which contains malt from the 70's, 80's and 90's. Many were sceptical about trying a blended malt as most people have a negative opinion towards anything that was labeled "blended". However, with time many customers have returned and ordered their 2nd, 3rd and 4th bottle of the same whisky. I'm taking this chance to include the Older than Old Blended Malt together with my other 2 NEW releases in this introduction.

Blended Malt 'older than old' (46,5%, Eiling Lim 2015, not so many bottles)

Nose: aromatic sherry up front. Fruity (oranges, apricots, plums) with light savoury touches and a pleasant acidity. A little Earl Grey and linseed oil. Chocolate. After a while there's more tobacco, honey coated roasted nuts and a light earthy hint. Delicate spices. Beautiful.

Mouth: more plums and sherry. Kumquats. Wee touches of herbal liqueurs. Tobacco leaves again. Orange zest and fruit tea. Fades on nice spicy notes (pepper, nutmeg, cinnamon). Elegant and not woody.

Finish: medium long, clean, honeyed and delicately spicy. A nicely old and old-style dram. A great sipping whisky that doesn't break the bank. - www.whiskynotes.be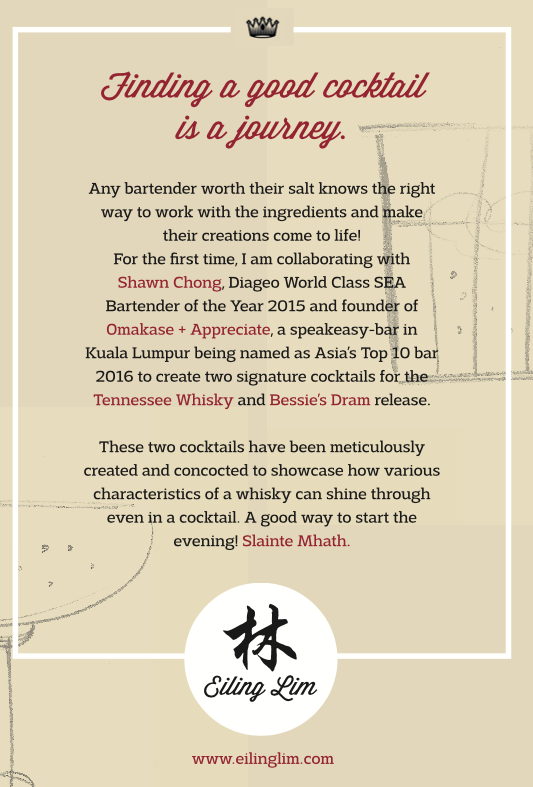 Two cocktails have been specially created for the release of the Tennessee Whisky & Bessie's Dram. The cocktail recipes come with every bottle purchased.

Please send your request to info@eilinglim.com