Belize Travellers Distillery Rum Jan 2018 Release
11/01/18 21:14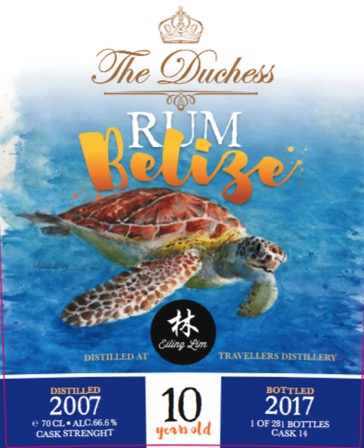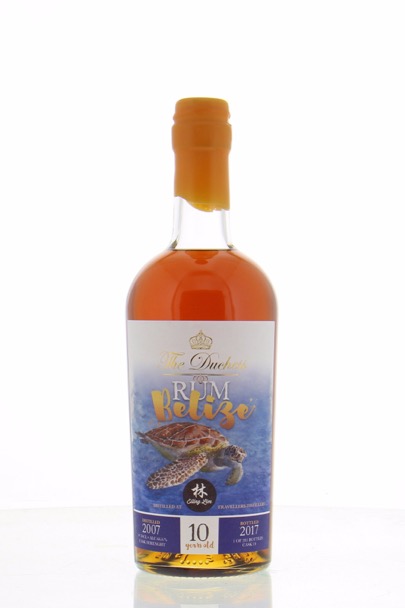 NEW RELEASE

Belize Rum Travellers Distillery 10yo 2007-2017
(66.6% Eiling & The Duchess, 281 Bottles Only)



This is a joint bottling between an independent bottler, The Duchess in Holland and myself for the first time. We received many samples of rum from many different distilleries but this particular rum stood out from the rest. From its aroma to its finishing, this is truly one of the best rum I've tasted at cask strength. The Travellers Distillery in Belize began distilling in the year 1953 and today, they employ high-test molasses with natural fermentation in their rum production, coupled with a double-distillation method resulting in a smooth finish product.

On the nose, you'll get notes of butterscotch, caramel, cassonade sugar, eucalyptus, menthol, leather, and hints of espresso, syrup from Liège and a whiff of pinetree. On the palate, I tasted a dry and sweet combination of molasses and caramel, creme brûlée, cherries and espresso. The finish is extremely long, warming, smooth and well-balanced.

If you are a cigar aficionado, this is the perfect rum to sip while enjoying a smoke. The dry and sweet notes compliments the smoky, nutty and chocolatey taste of a cigar. And if you are a whisky lover, you'll discover the same enjoyable complexity of flavours and layers of notes in this rum with a hint of molasses sweetness. Don't let the Devil's number on the alcohol percentage scare you away. At 66.6%, this rum drinks perfectly neat or according to one individual's whim and fancy, some addition of water does no harm. A versatile and fantastic rum not to be missed!